Cars
low-budget-class
Car hire on advantageous terms
The cars in the low-budget-class are used cars. Of course these cars maintain in a good condition and are reliable, but since models and types are not of recent years, the rates are very attractive.
Various types of cars are available: for example: Renault Scenic, Opel Astra, Ford Ka





RATES
one day
weekend
per week
per month
per extra
rates are
excl. 21% tax
100 kms included
300 kms included
1000 kms included
4000 kms included
km
compact
€ 24,00
€ 48,00
€ 150,00
€ 520,00
€ 0,12
medium
€ 30,00
€ 60,00
€ 189,00
€ 640,00
€ 0,15
estate
€ 30,00
€ 60,00
€ 189,00
€ 640,00
€ 0,15
Insurance: € 7,50 per day, € 35,00 per week, € 84,00 per month.
All rates are excl. tax (21 % VAT) and fuel
Changes reserved

Ford Ka

Renault Scenic

Opel Astra
---
Saving kilometers !
Our "kilometers saving system"


Each lease contains a number of free kilometers. When you don't use all the free kilometers included within the time period you rented a car, these remaining kilometers will be added the next time !

An example:

You rent a car for two days included 200 kilometers, you have driven 140 km's, 60 km's remain. The next time you rent one day included 100 km's. The remaining 60 km's will now be added, what means you have 160 km's at your disposal.

The remaining kilometers stay available only untill 90 days after the last day you used the car.
Changes reserved

What you need to know.
A rentday is a calendar day between 08.00AM and midnight. Variations are possible. The time arrangements are mentioned in each contract. Reservations have to be made online or by e-mail, at least 24 hours in advance.

All rates are excl. tax, insurance, damages (also punctures and broken windshields), fuel, summons, licenses and so on.

In cases of problems with the car, you can appeal to the Road Patrol (Wegenwacht), also when traveling outside The Netherlands.

The rent (estimate of the cost) should be paid in advance. We prefer paying with bankcard (debitcard, Maestro or V-Pay) or creditcard. No cash. Creditcard payments: surcharge 5%. The warranty is minimal € 250.- , but not less than the estimated rent. Online payments can be done with (See also: Payments) .
Refund of the deposit only by bank.

The driver must be at least 19 years old and in the possession of an European drivers license and passport. Drivers living outside the European Union need to show their own drivers license and passport as well as an International drivers license. An International Drivers Permit is written in nine languages and serves as an officially recognized translation of your license. You can obtain information on international driving licenses from Automobile Clubs.

The legally liable insurance covers a maximum of: € 2.500.000.- per accident. Customer is responsible for damages until the amount mentioned on the contract as Own risk ("eigen risico") .The collision damage waiver lowers your risk to zero (concerns only damage on the car).

The insurance is only valid inside the European Union ( + Switzerland and Norway), but NOT in all the new members of the Union, the countries in Eastern Europe ( countries east of Germany, Austria and Italy ). You are not allowed to use the car there.

Our conditions have been deposited under No. 2270 at the Chamber of Commerce in Zutphen.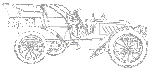 Hours of business :

Mon - Fri: 08.00 - 12.00AM /
01.00 - 05.00PM
Sat: 08.00AM - 10.00AM
Sun: Closed


Our address:


Koopman Zutphen
Oude Wed 6
7201 JG Zutphen
The Netherlands


GPS: 52.142300 N, 6.191800 E


E-mail E-mail:


Online payments with Paypal:






---

©2023 Koopman Zutphen